Number 1 seeds win
November 14, 2023
The favourite pairs didn't fail. Predictions were respected in the
FIP RISE Tenerife
, with the number 1 seed in both the men's and women's draw winning the title and 25 points in the FIP ranking. Among the men, the trophy went to
Alvaro Melendez
and
José Solano Marmolejo
, who in the final beat in three sets (and in a comeback),
Diego Gil
and
Inigo Jofre
, the number 2 seed, with a score of 4-6 7-5 6-3.
"After playing great matches throughout the tournament, we managed to win against two great friends",
the words of happiness of the two champions from Tenerife –.
We fought until the end and we did it. Thanks to everyone who cheered for us"
.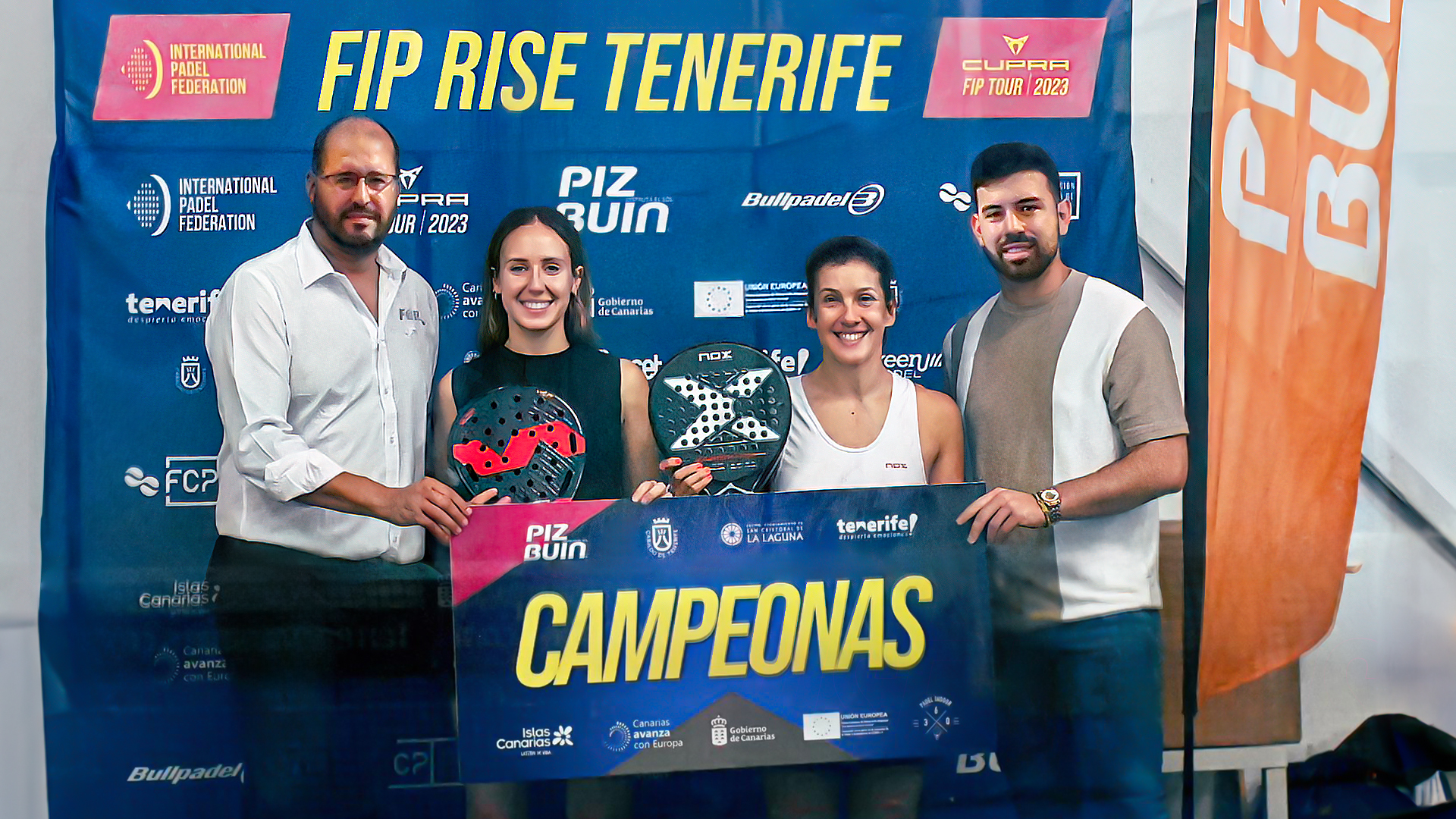 Among the women, however, the trophy went to entry list leaders
Julia Polo Bautista
and
Patricia Maria Ribeiro
, thanks to a 6-4 6-3 victory over
Candela Lucendo Millan
and
Carla Serrano Gonzalez
.
"I'm very happy for my first international win
- said 'Patri' Ribeiro -.
It was a difficult tournament, but I can only be proud of us and of Julia who played madly. Thank you so much to my whole team, my family and my friends for all the support along the way. None of this would have been possible without you guys"
.